FREE EXPRESS SHIPPING ON ALL ORDERS OVER $150 AND AFTERPAY AVAILABLE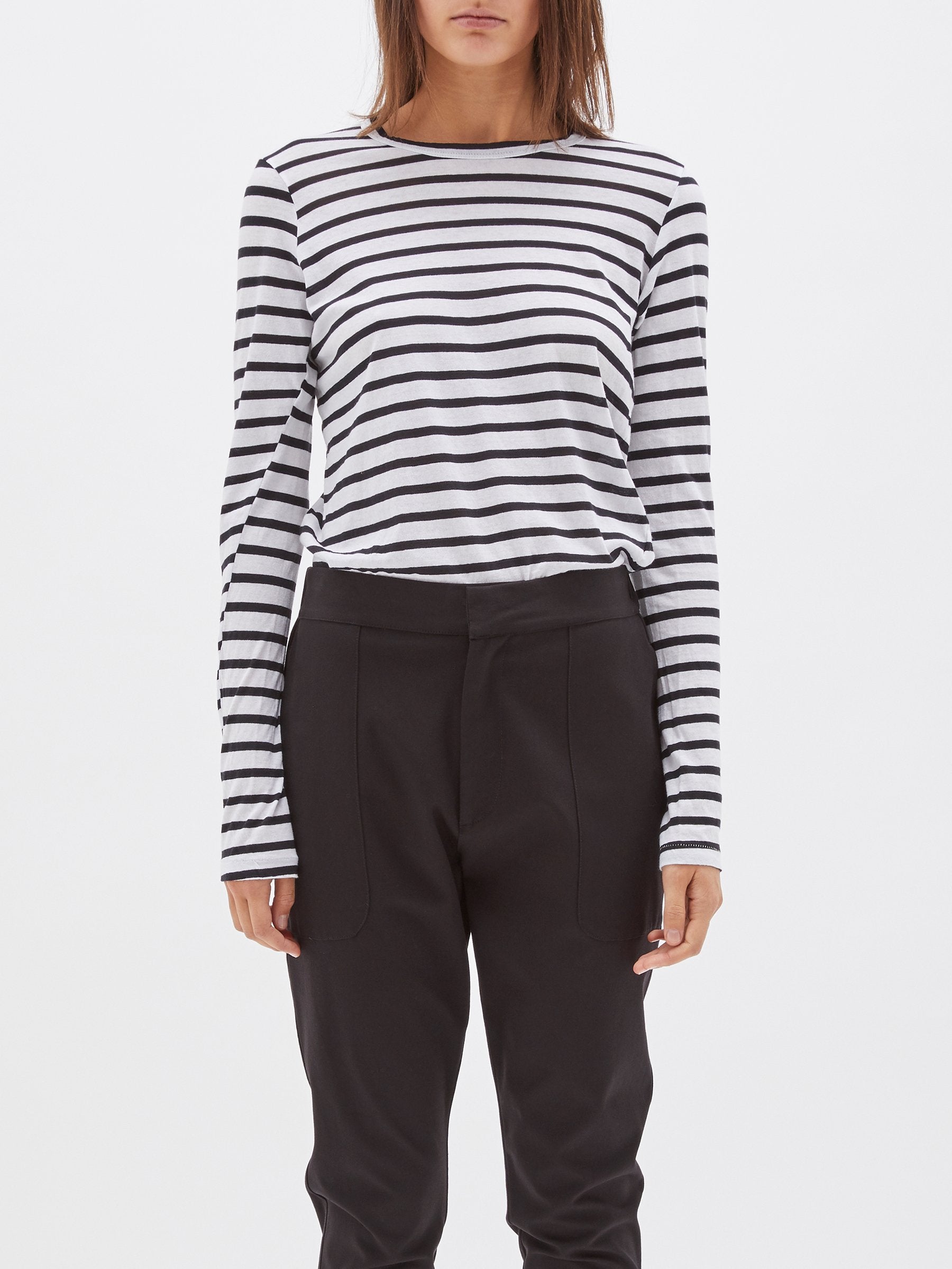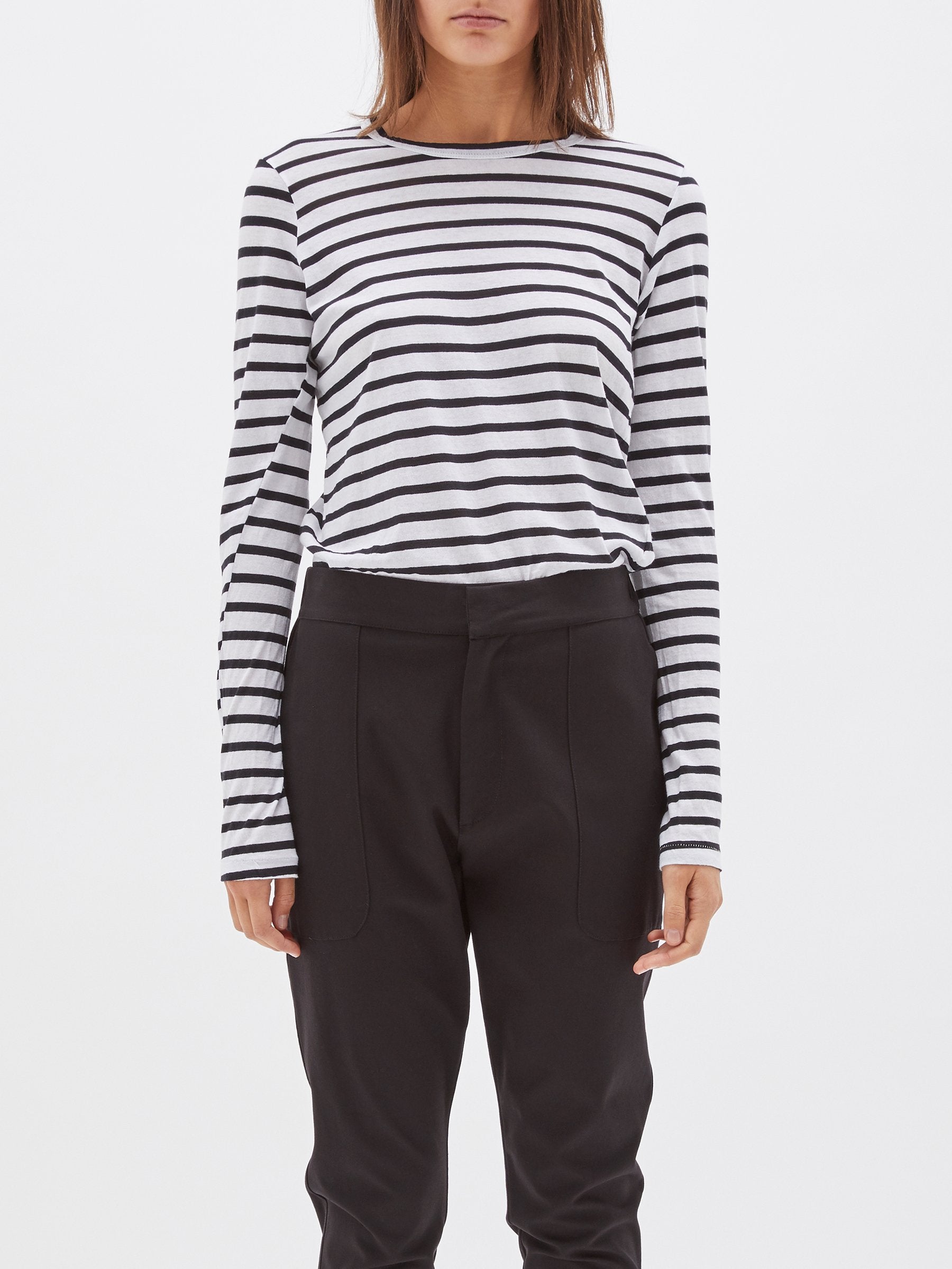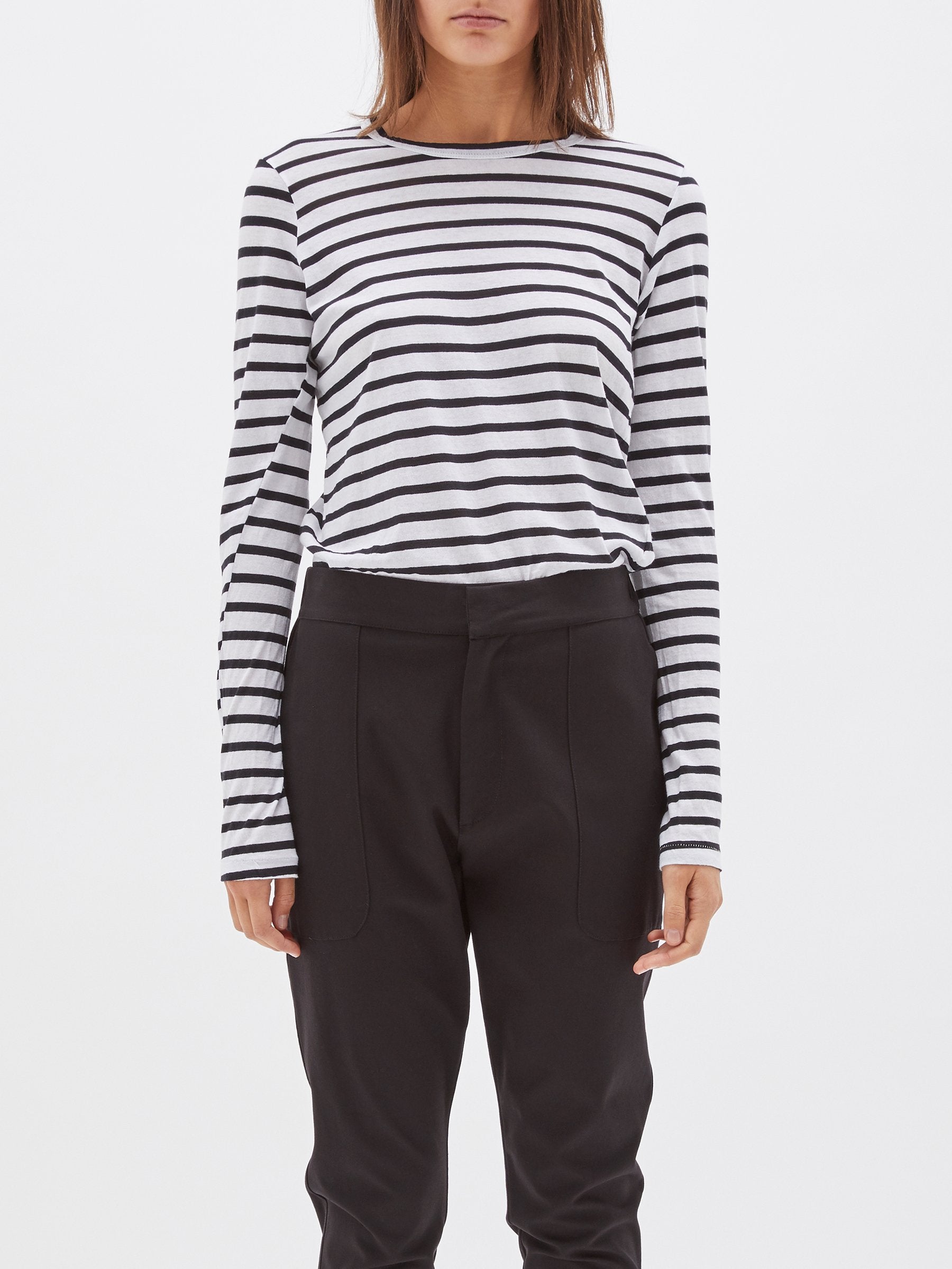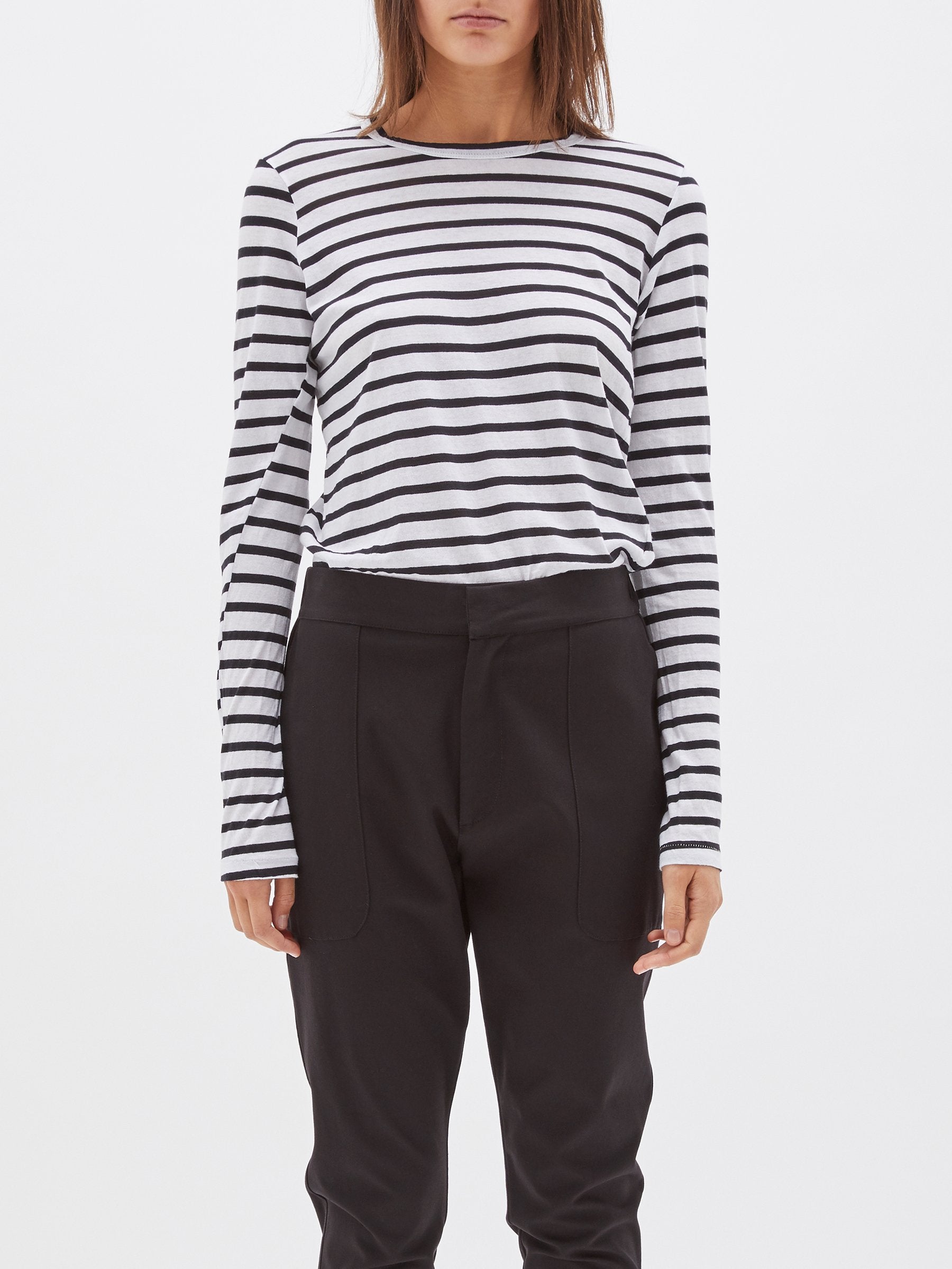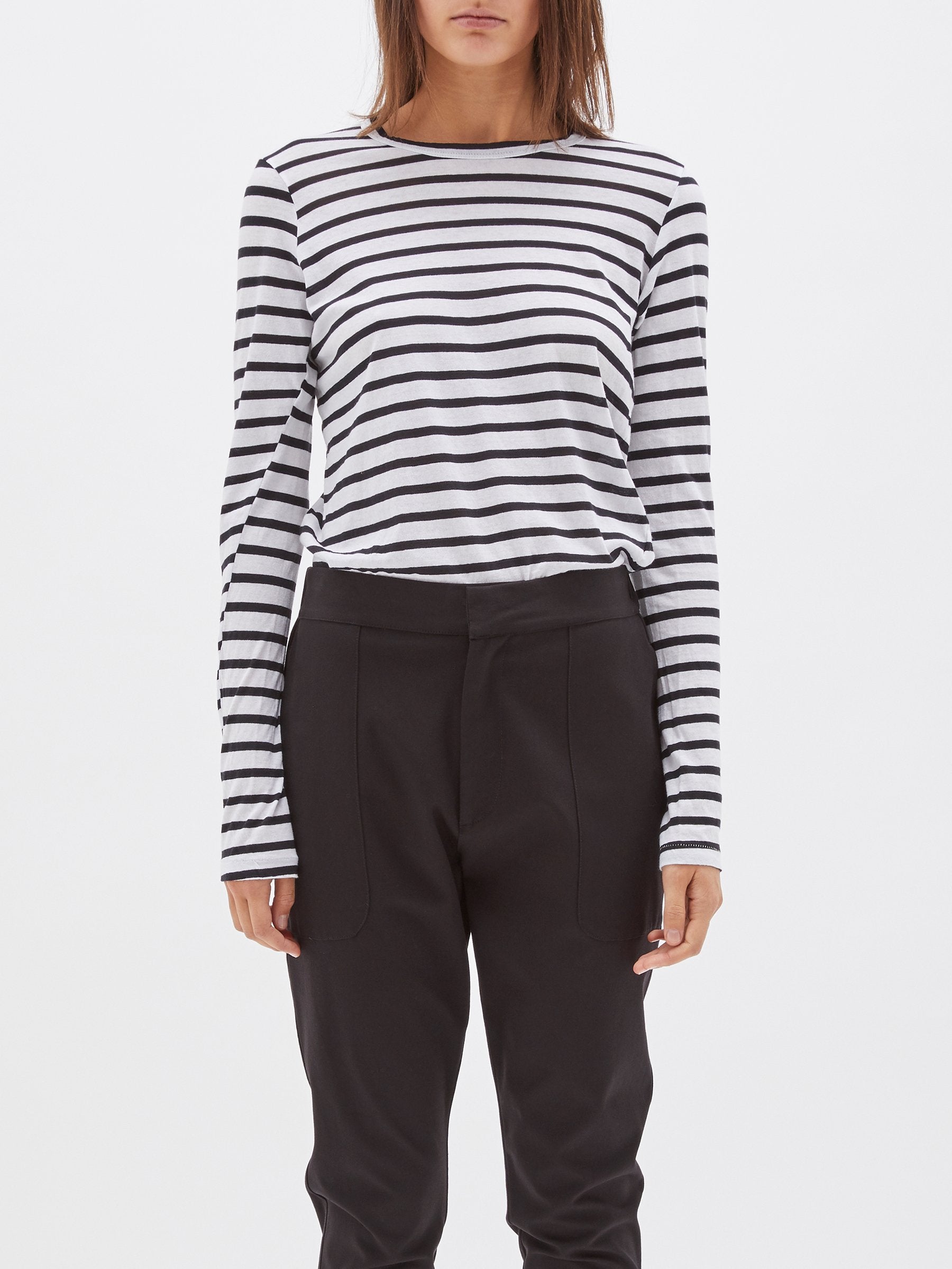 Bassike Stripe Scoop Hem Long Sleeve T.Shirt - Black/White
Slim fit long sleeve organic cotton jersey crew neck t shirt. Wide heritage bend on neckline with curved longer hem at front and back. Twisted side seams for an asymmetric fit.
Superfine 90gsm cotton jersey with a softly textured grain. 
100% organic cotton jersey. 
Fabric & garment made in Australia.
Model wears size small.