FREE EXPRESS SHIPPING ON ALL ORDERS OVER $150 AND AFTERPAY AVAILABLE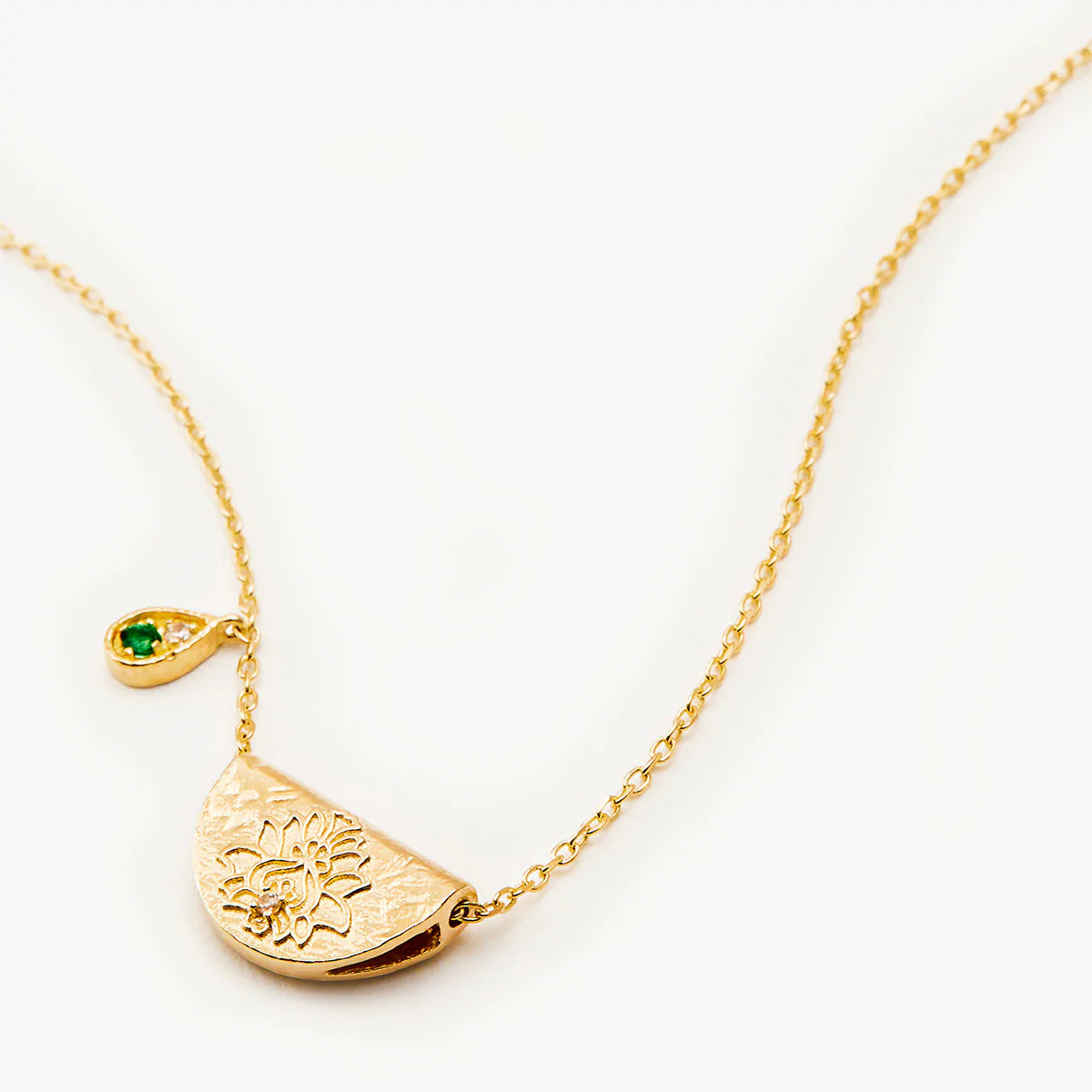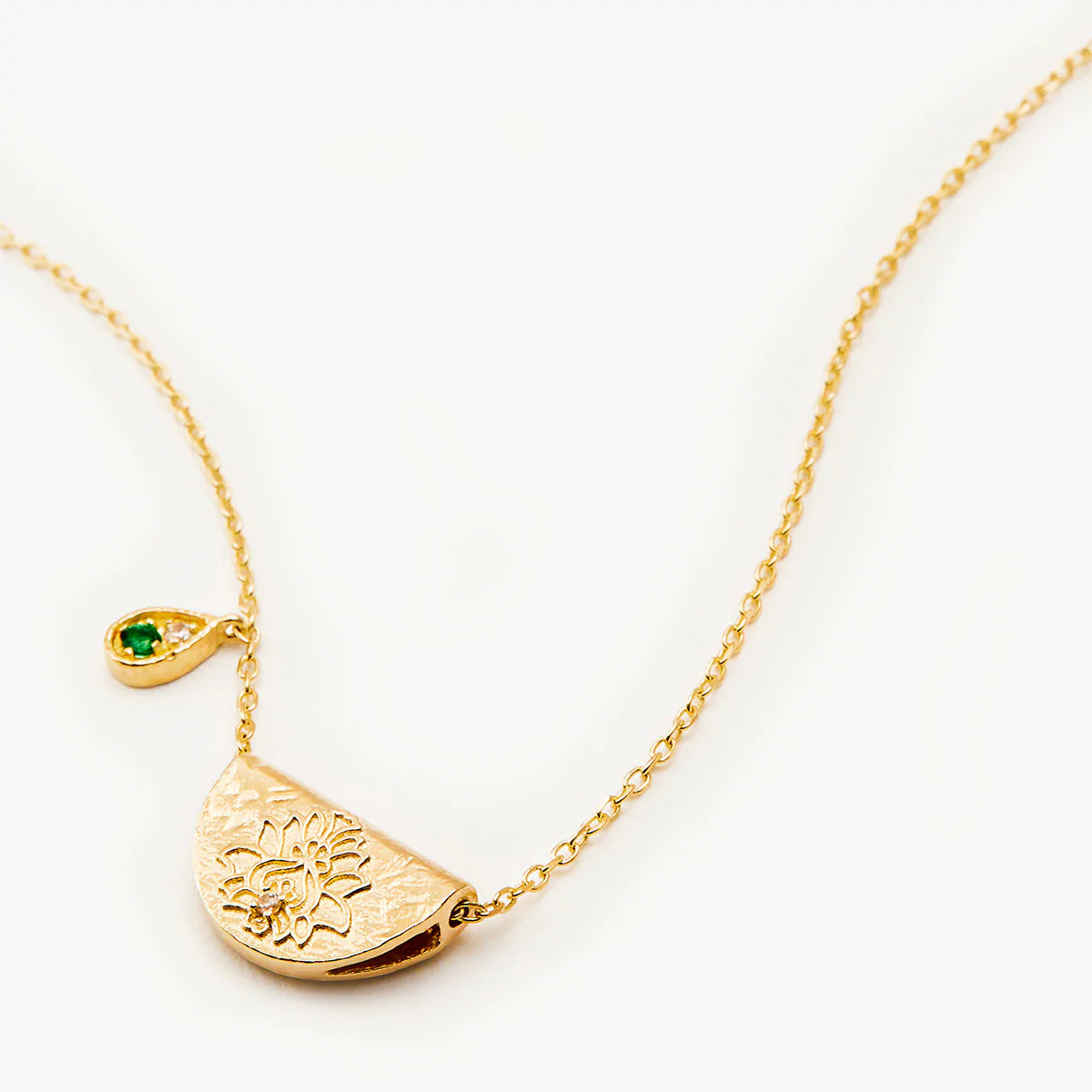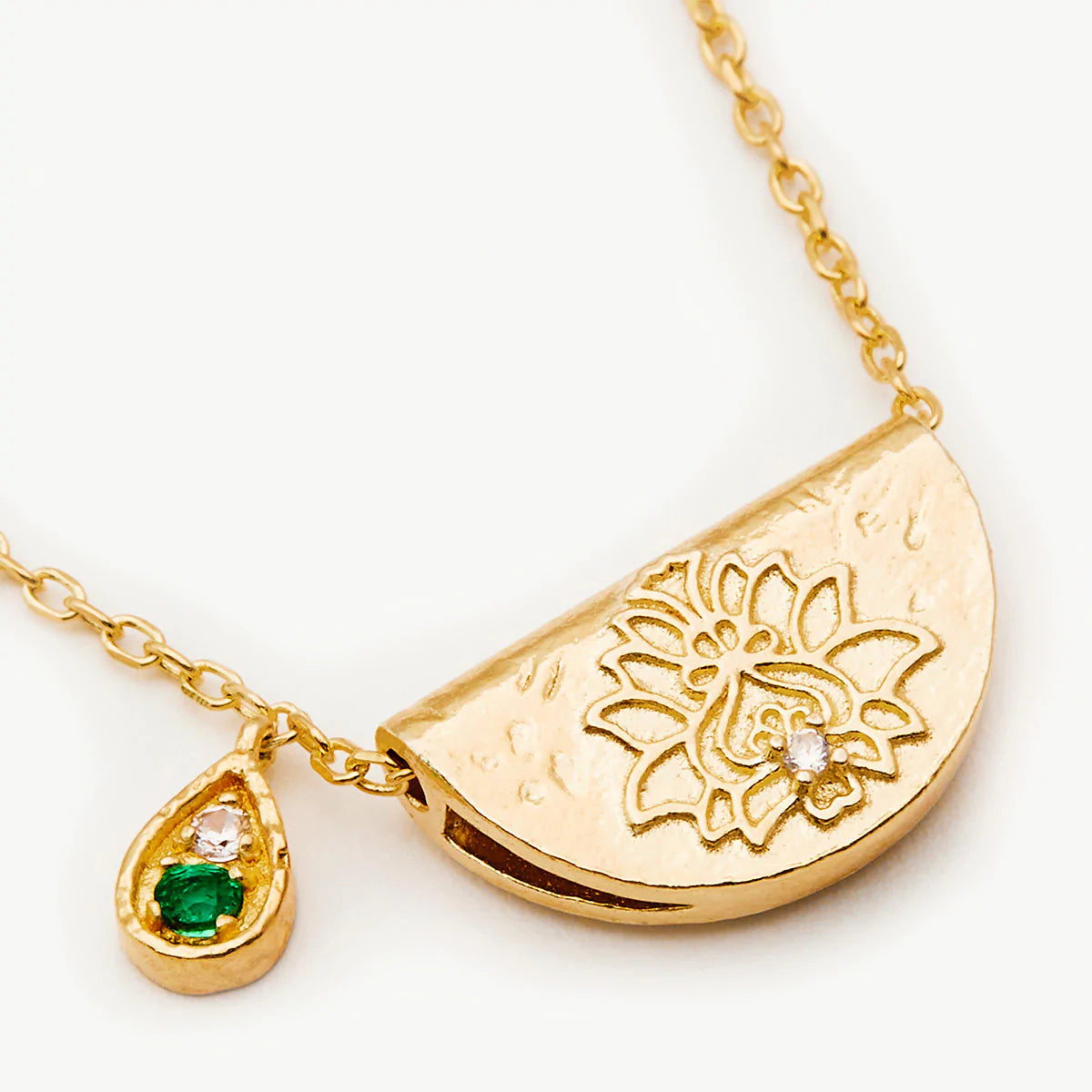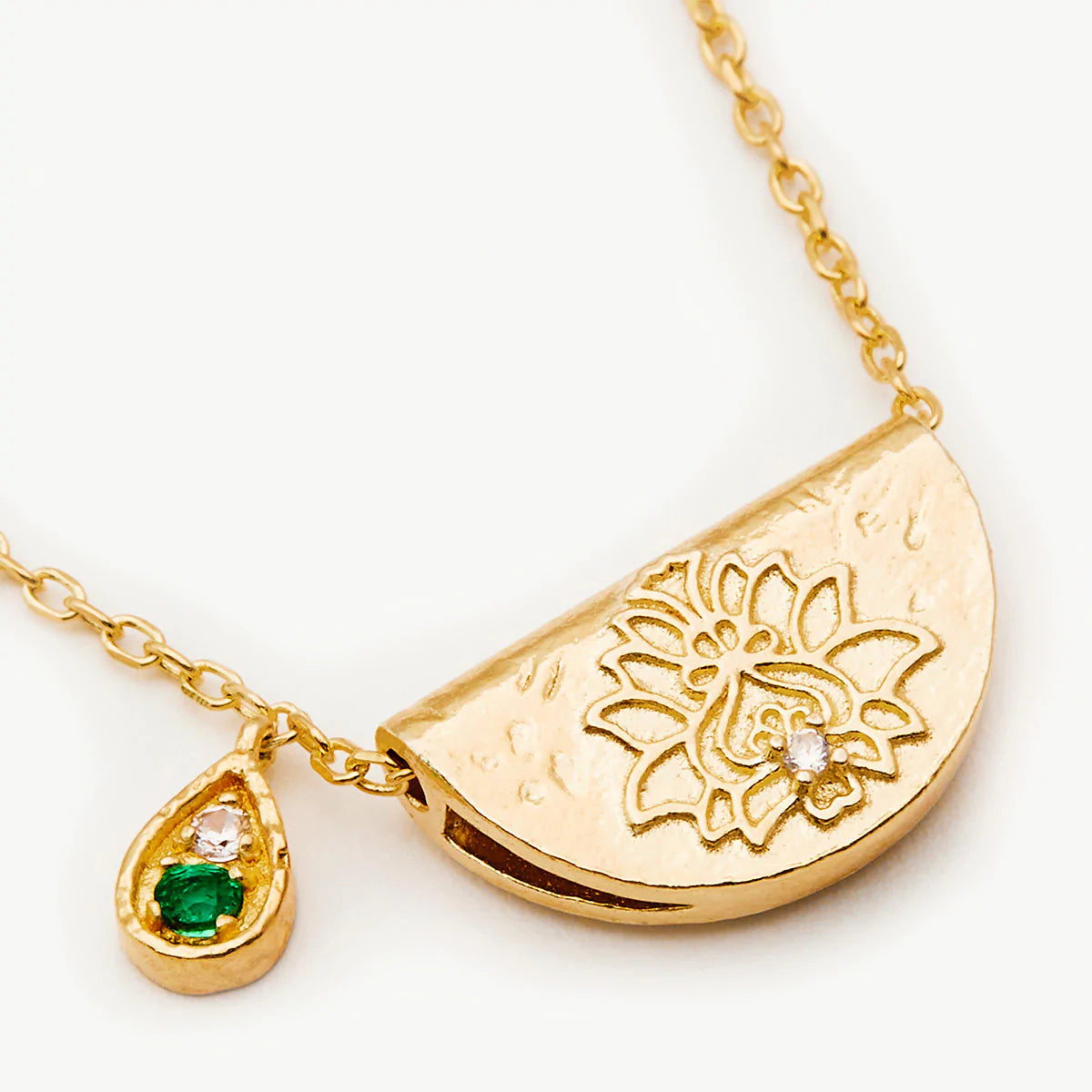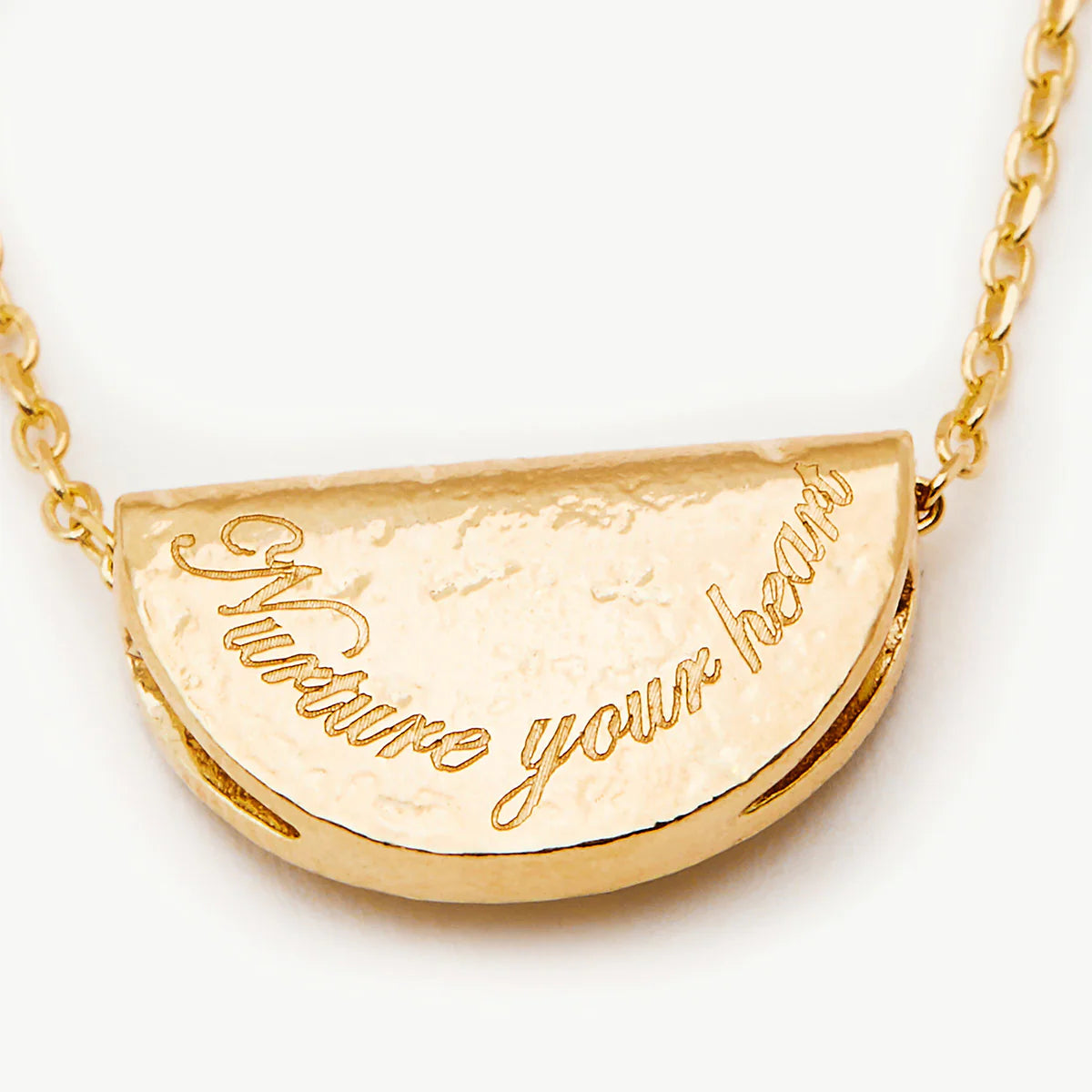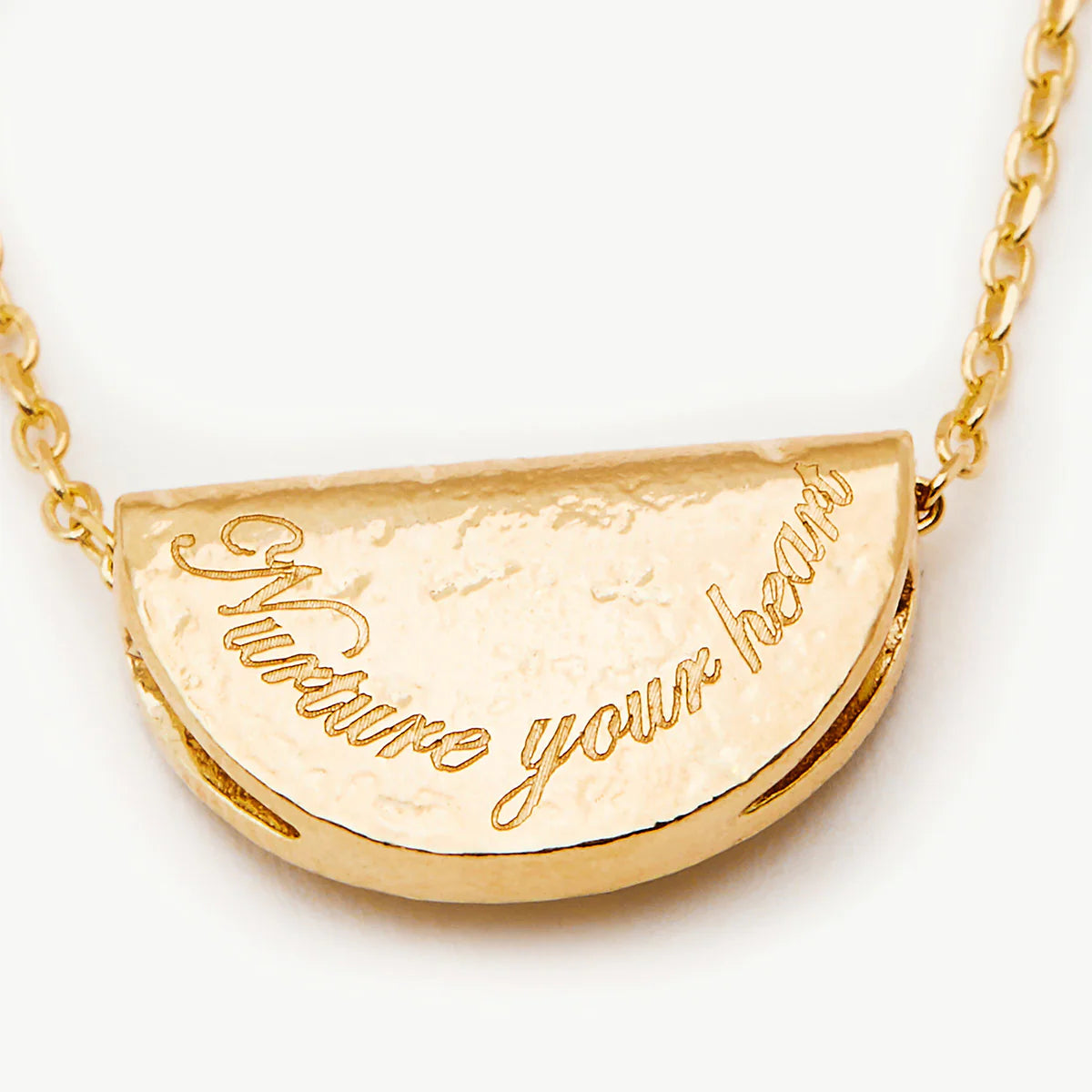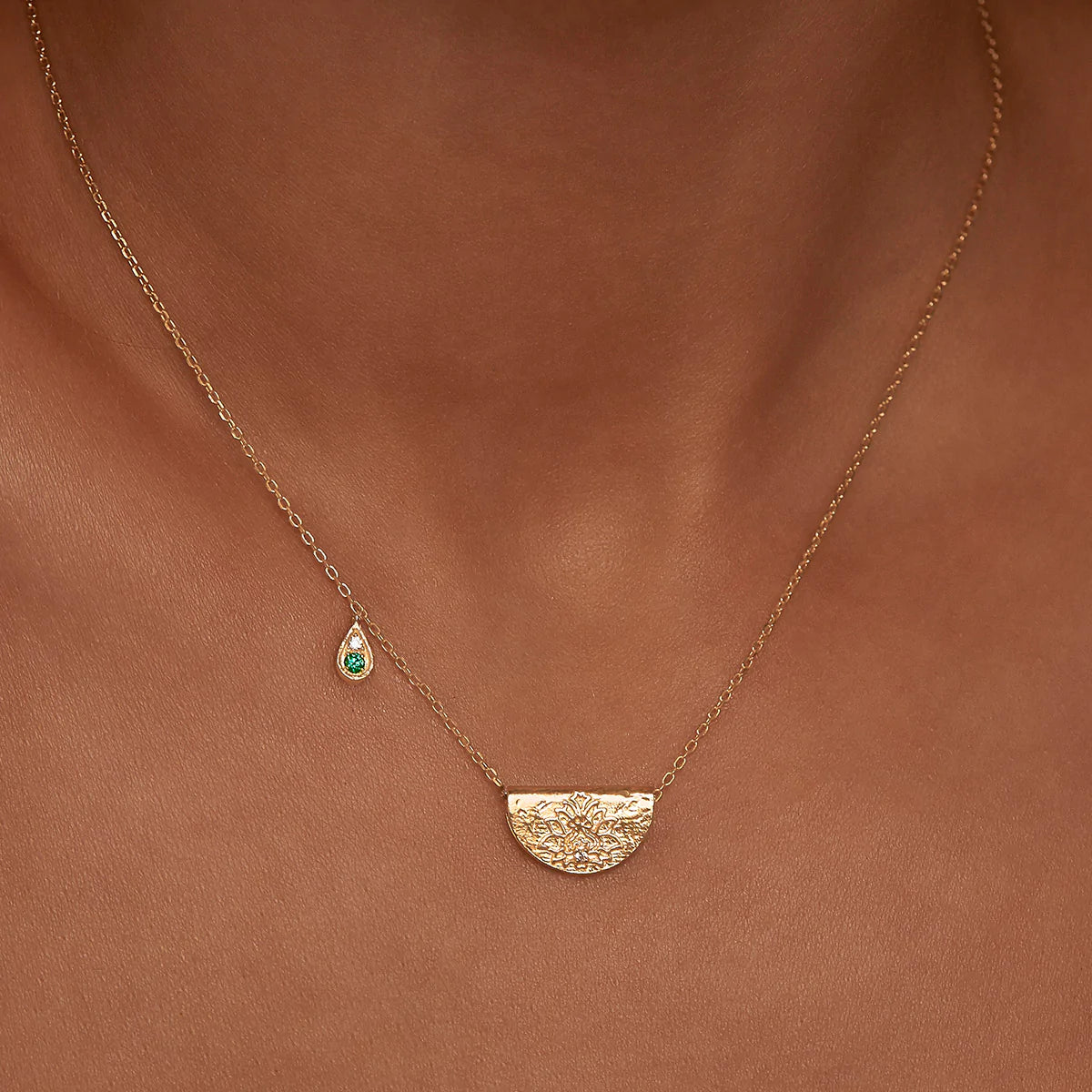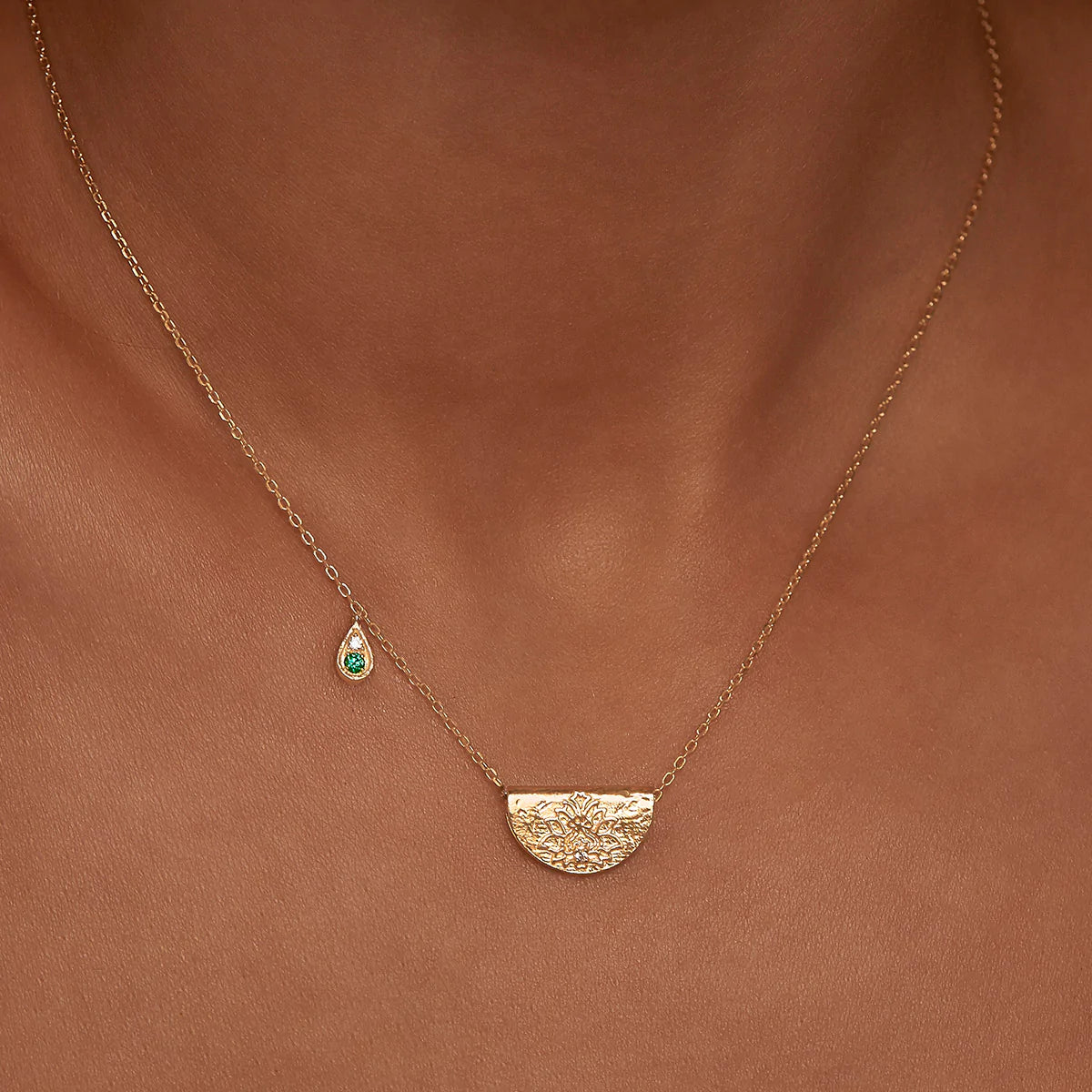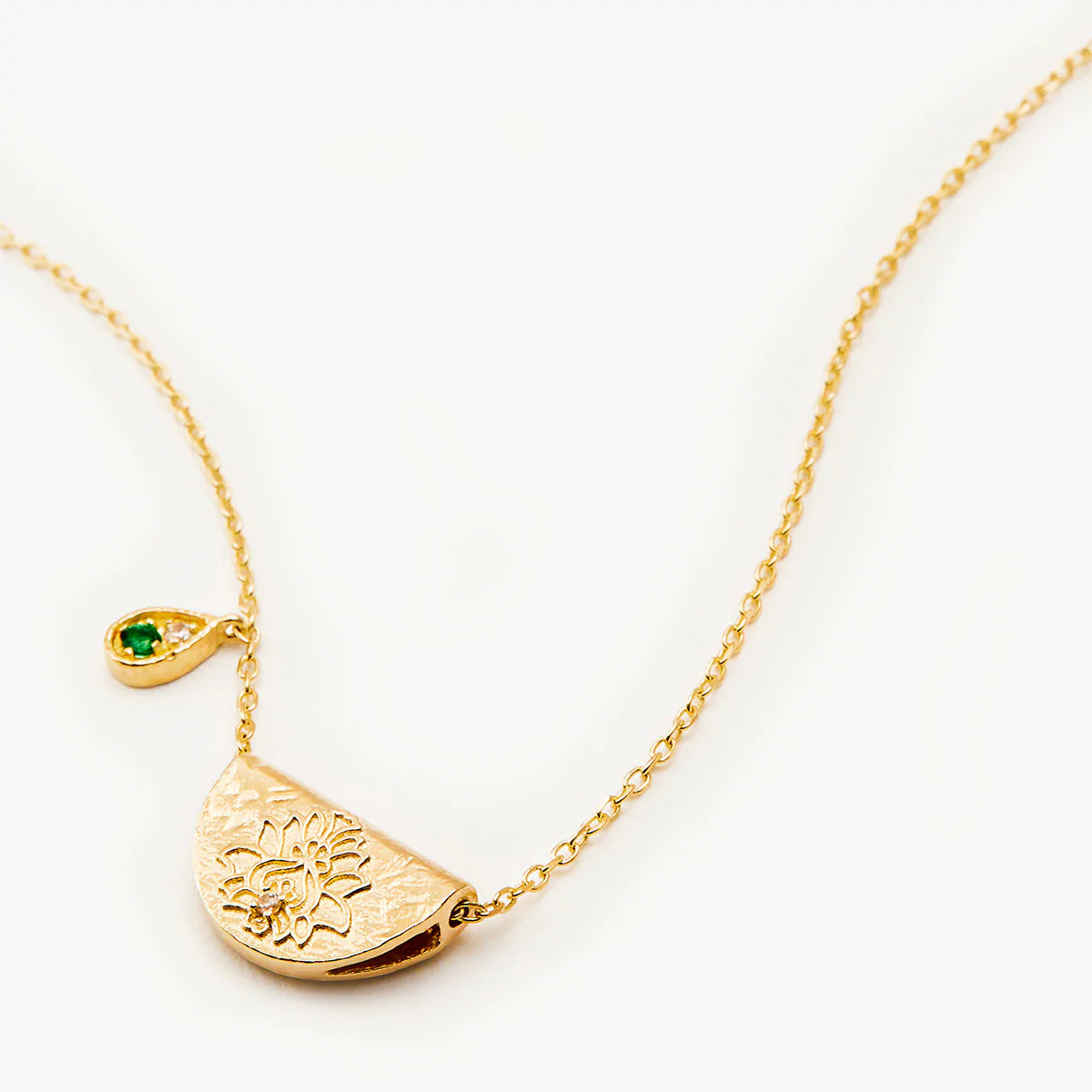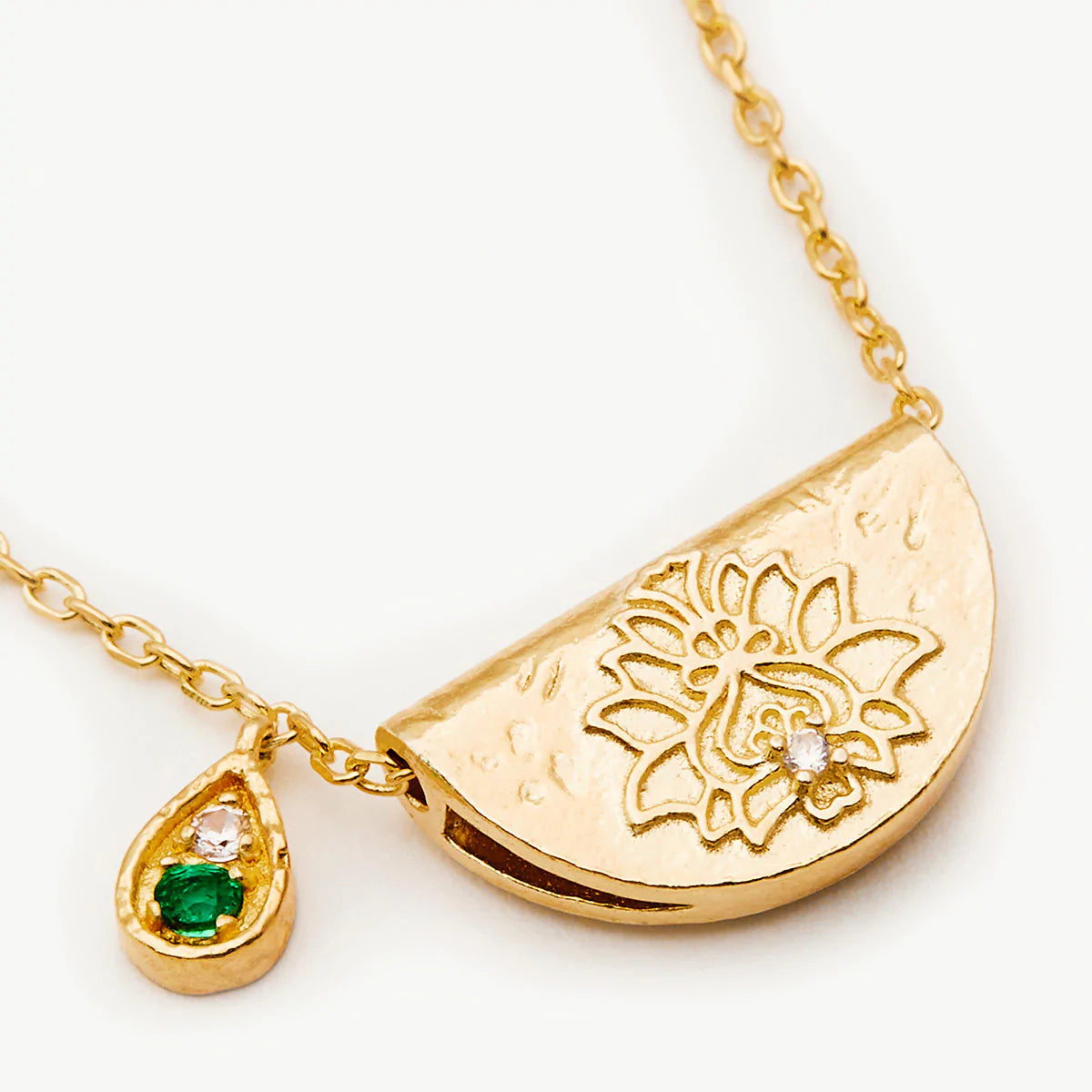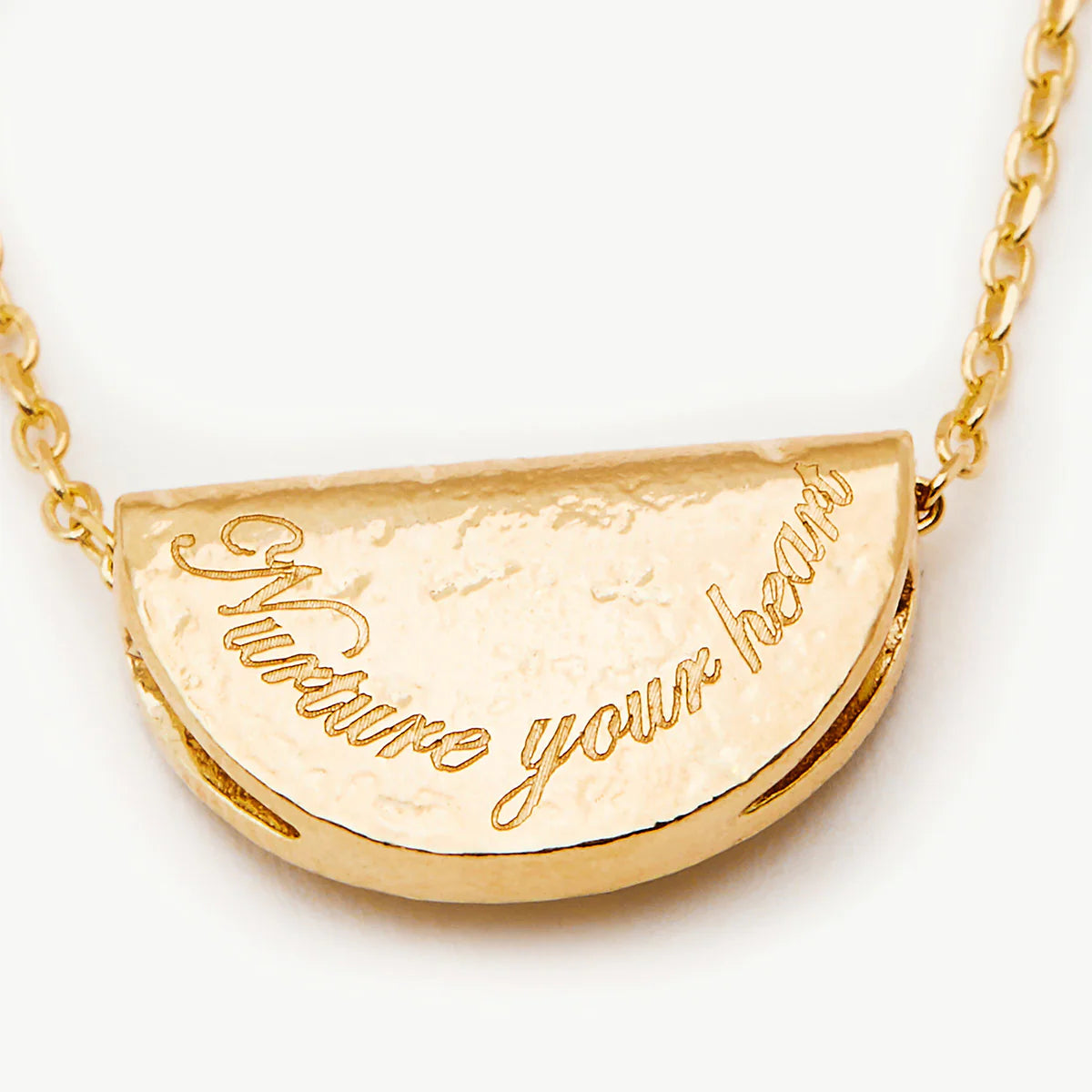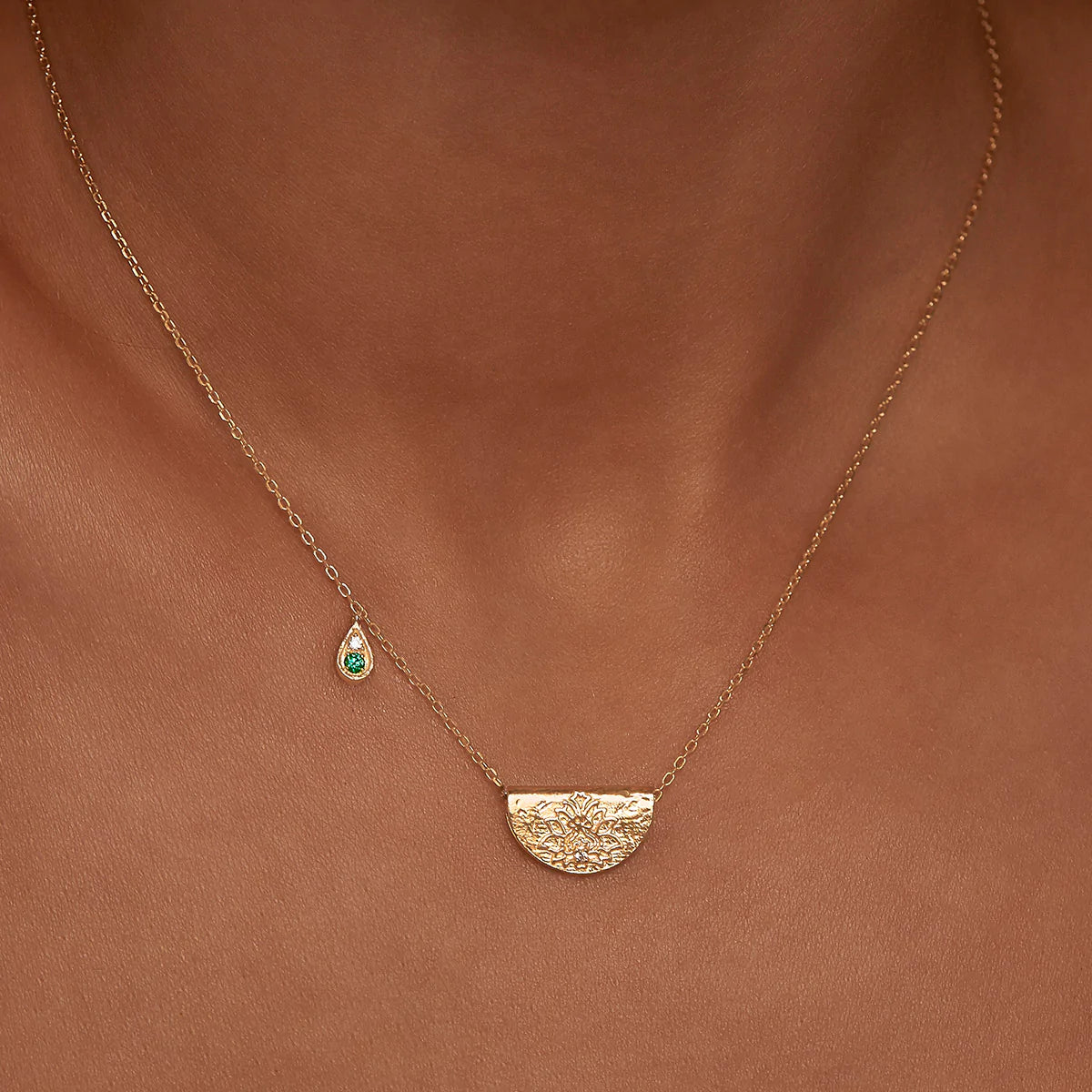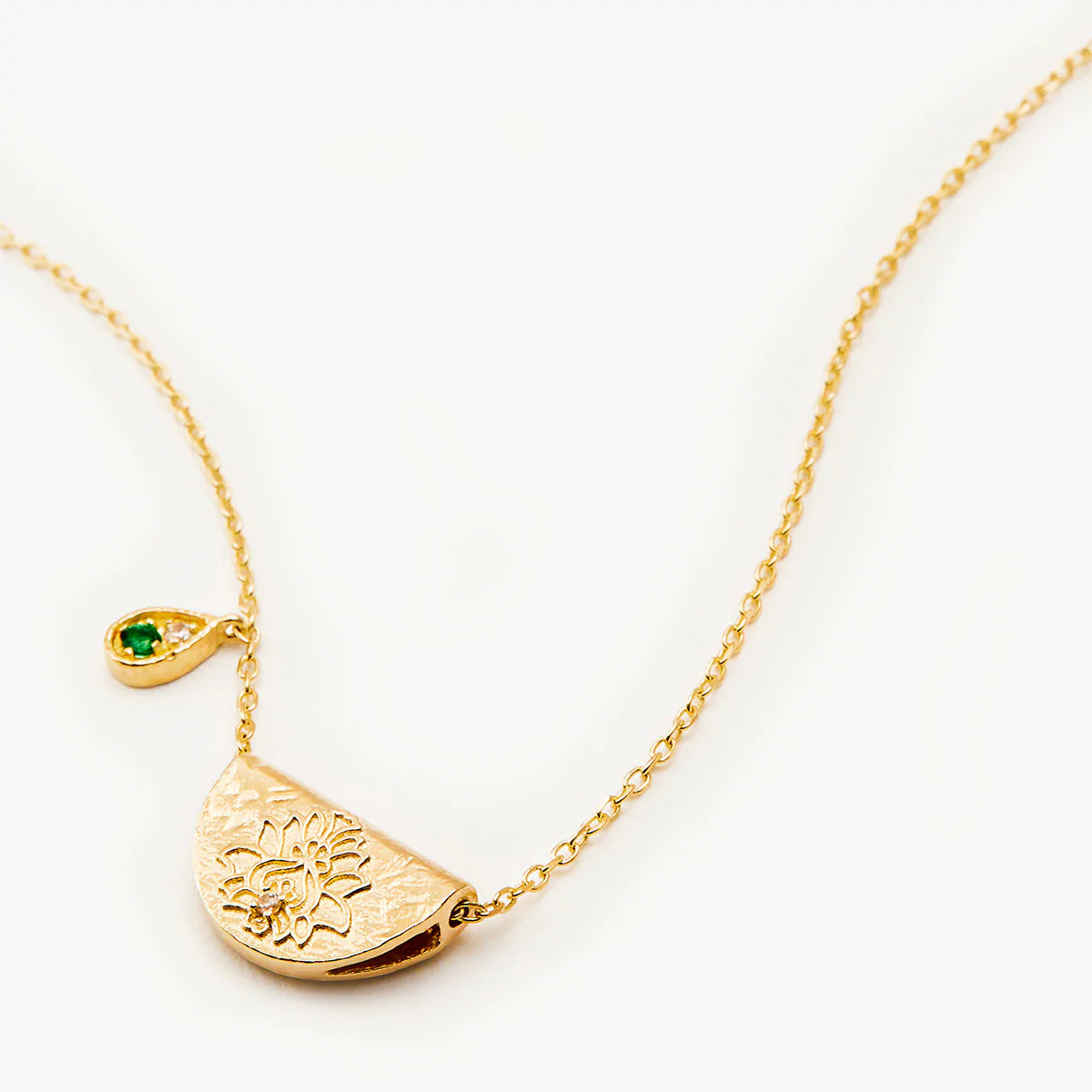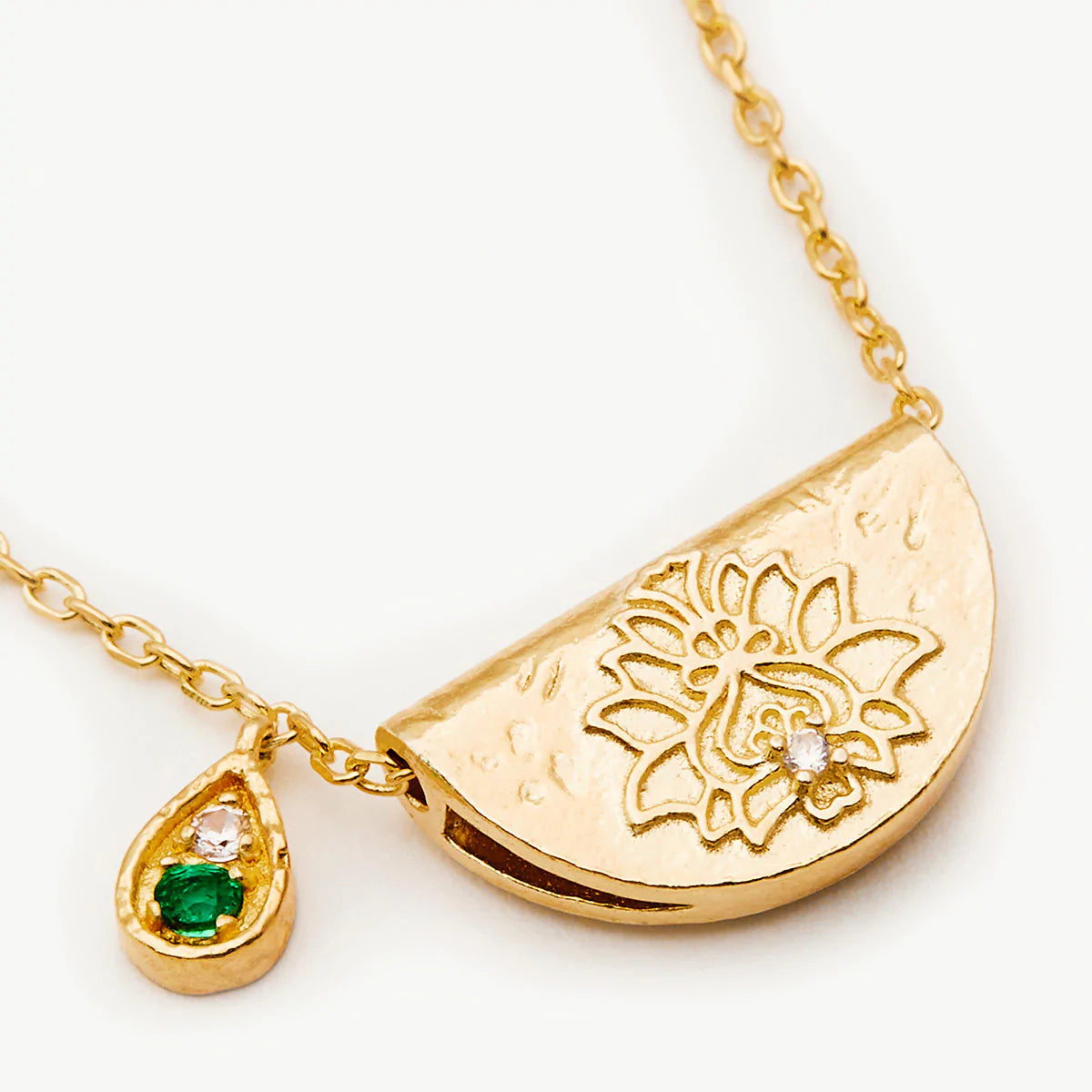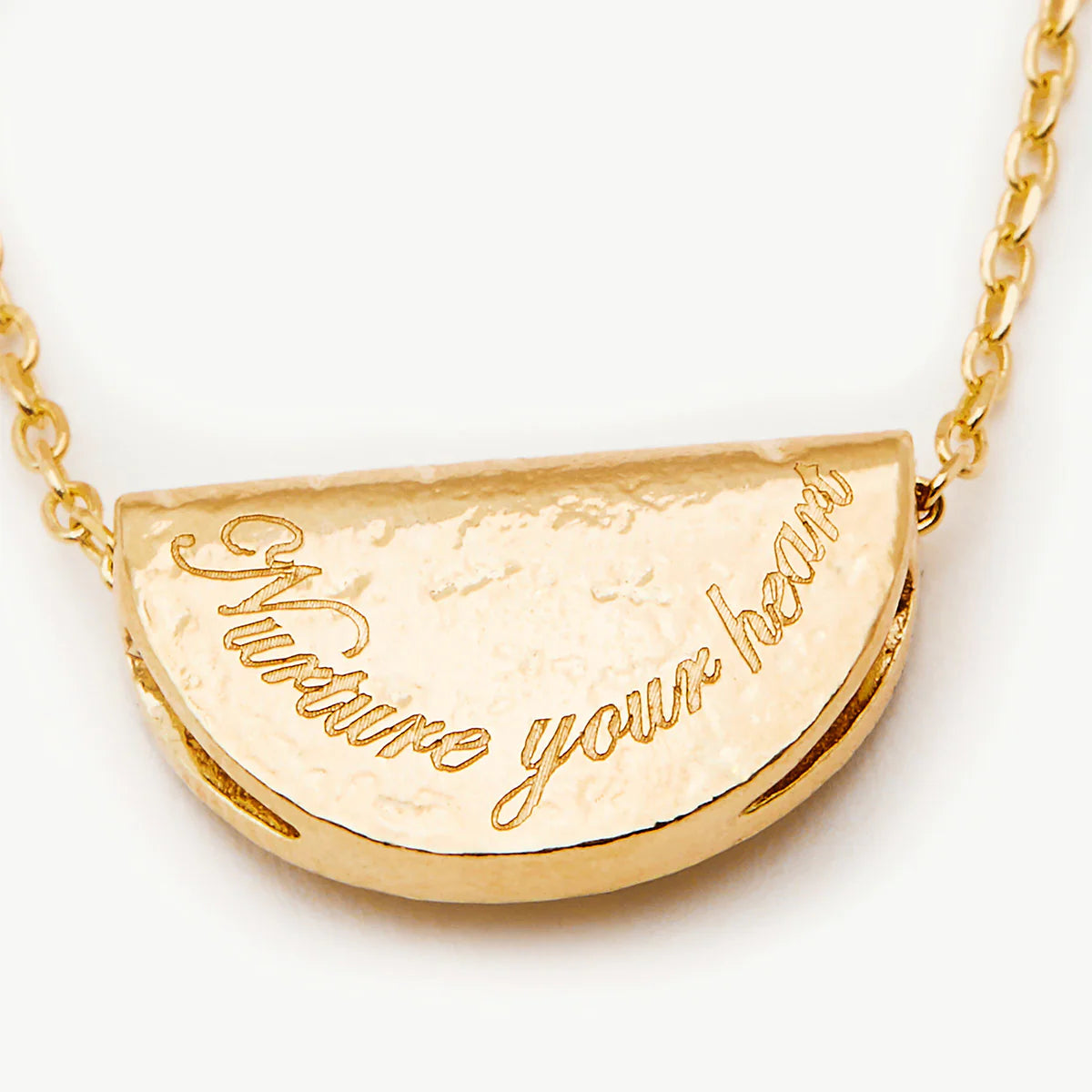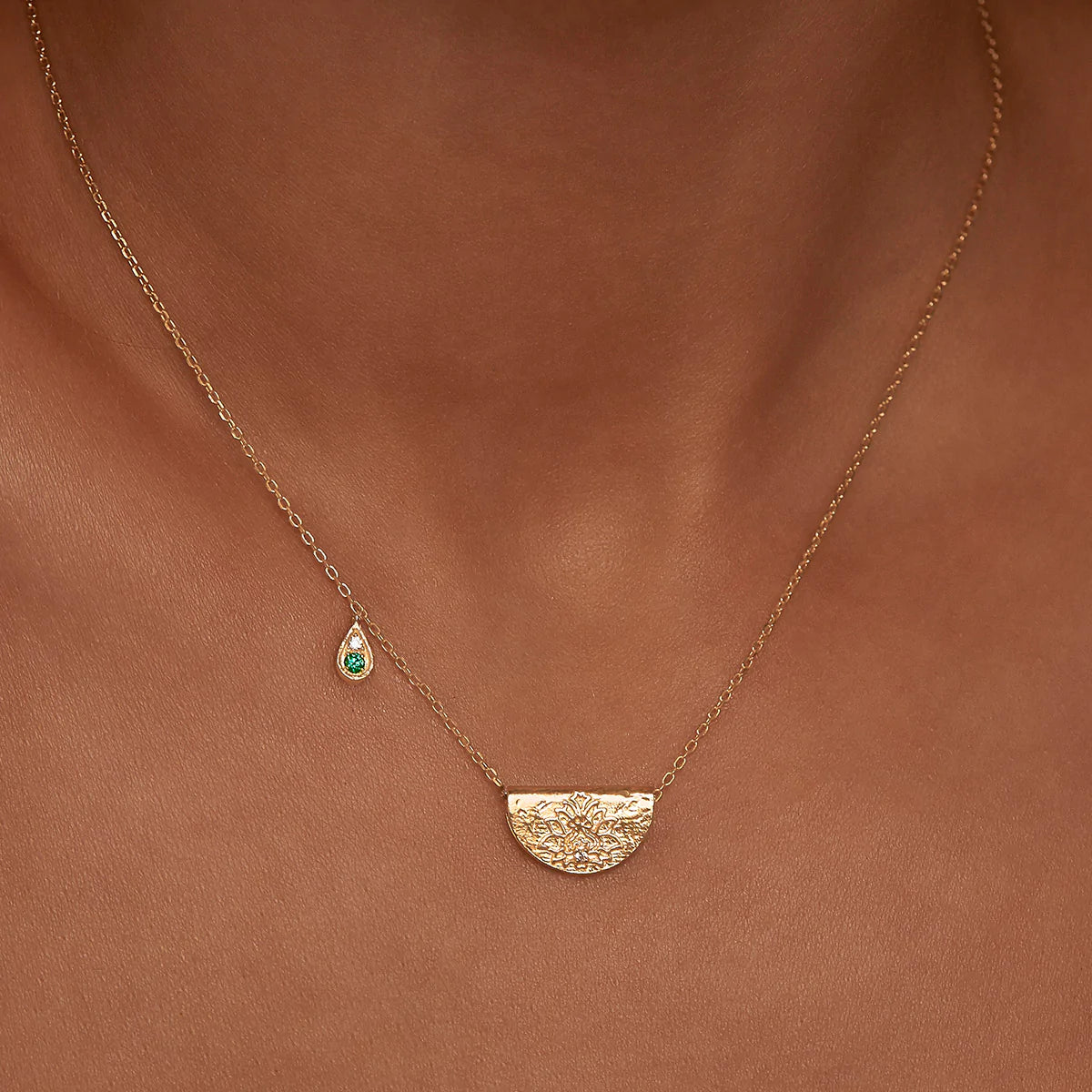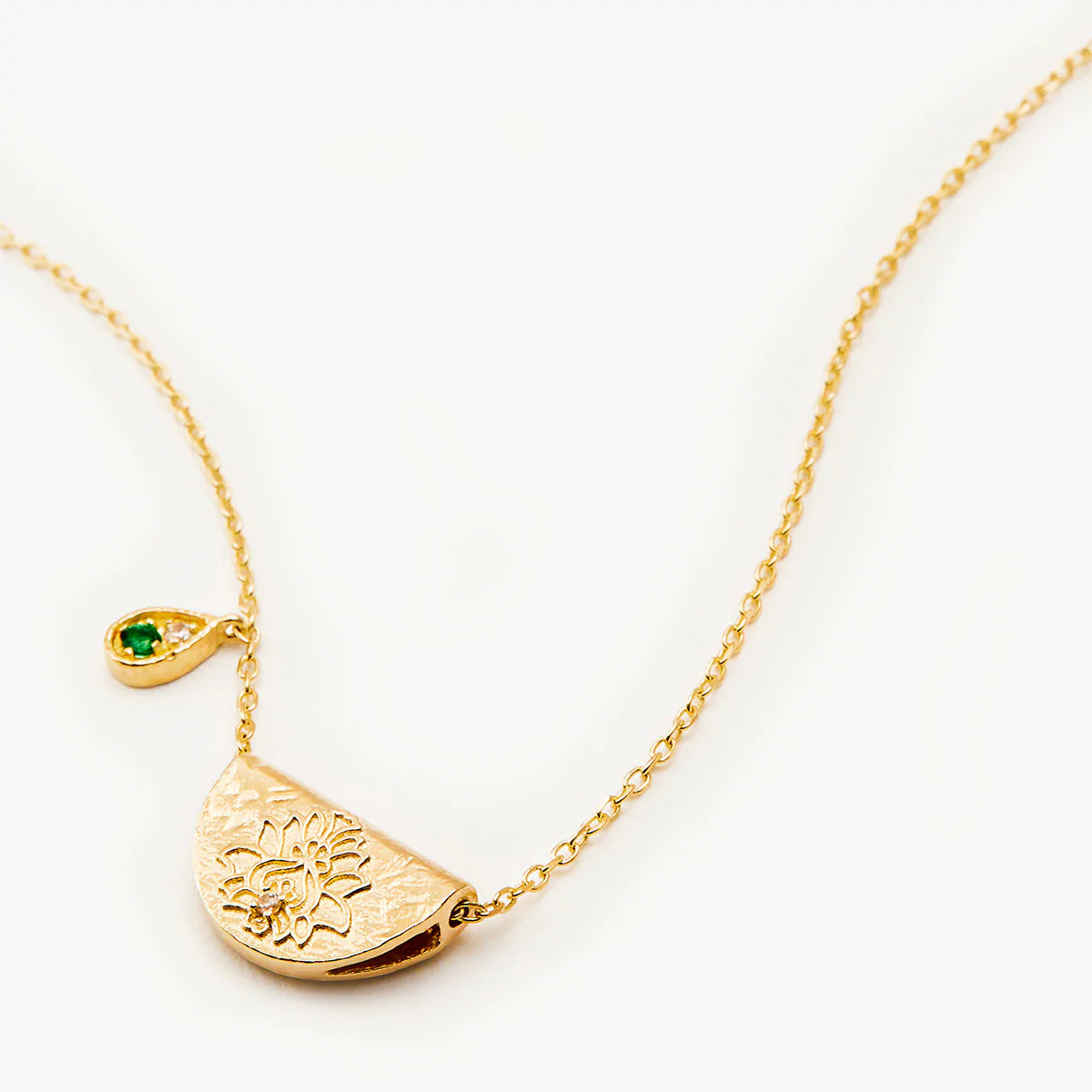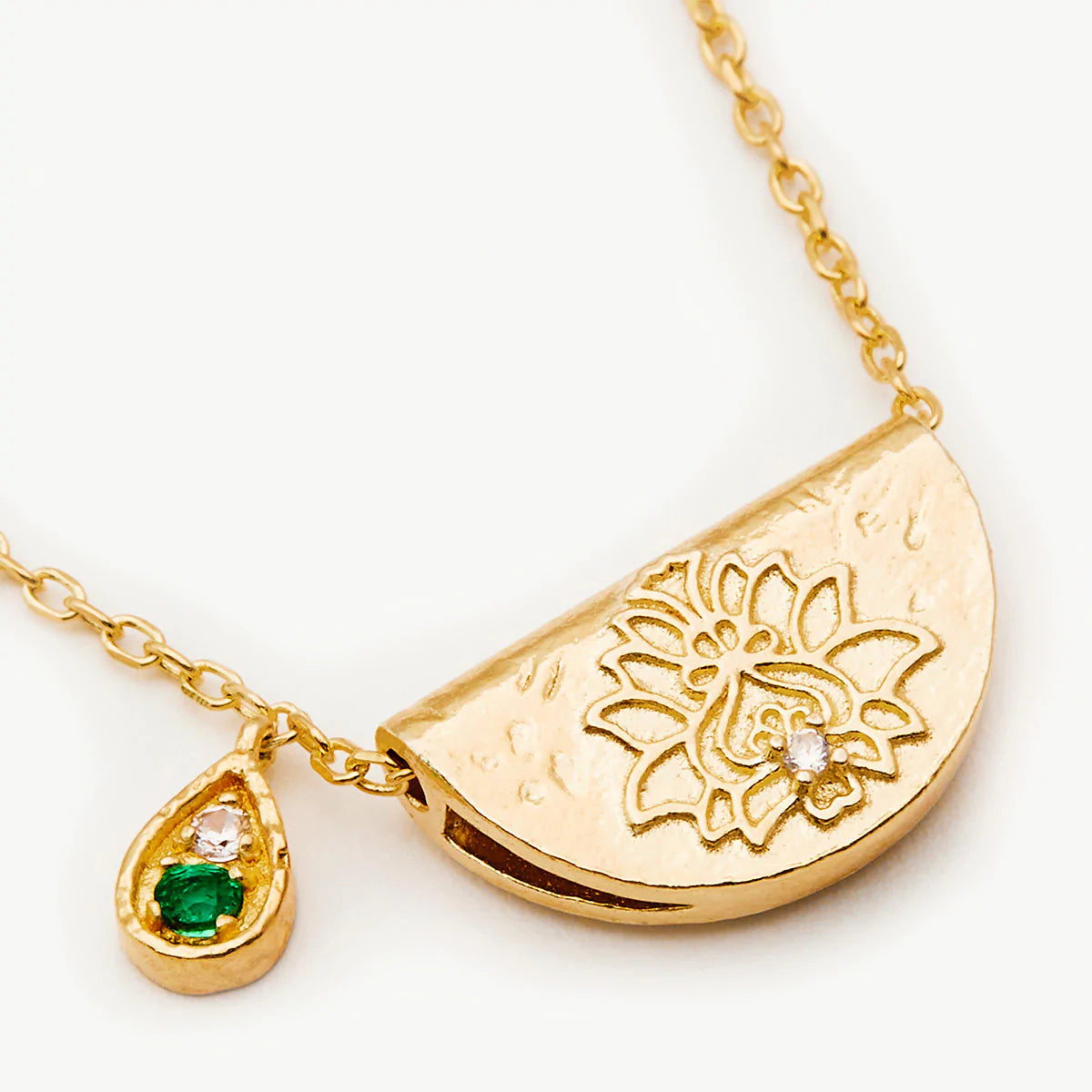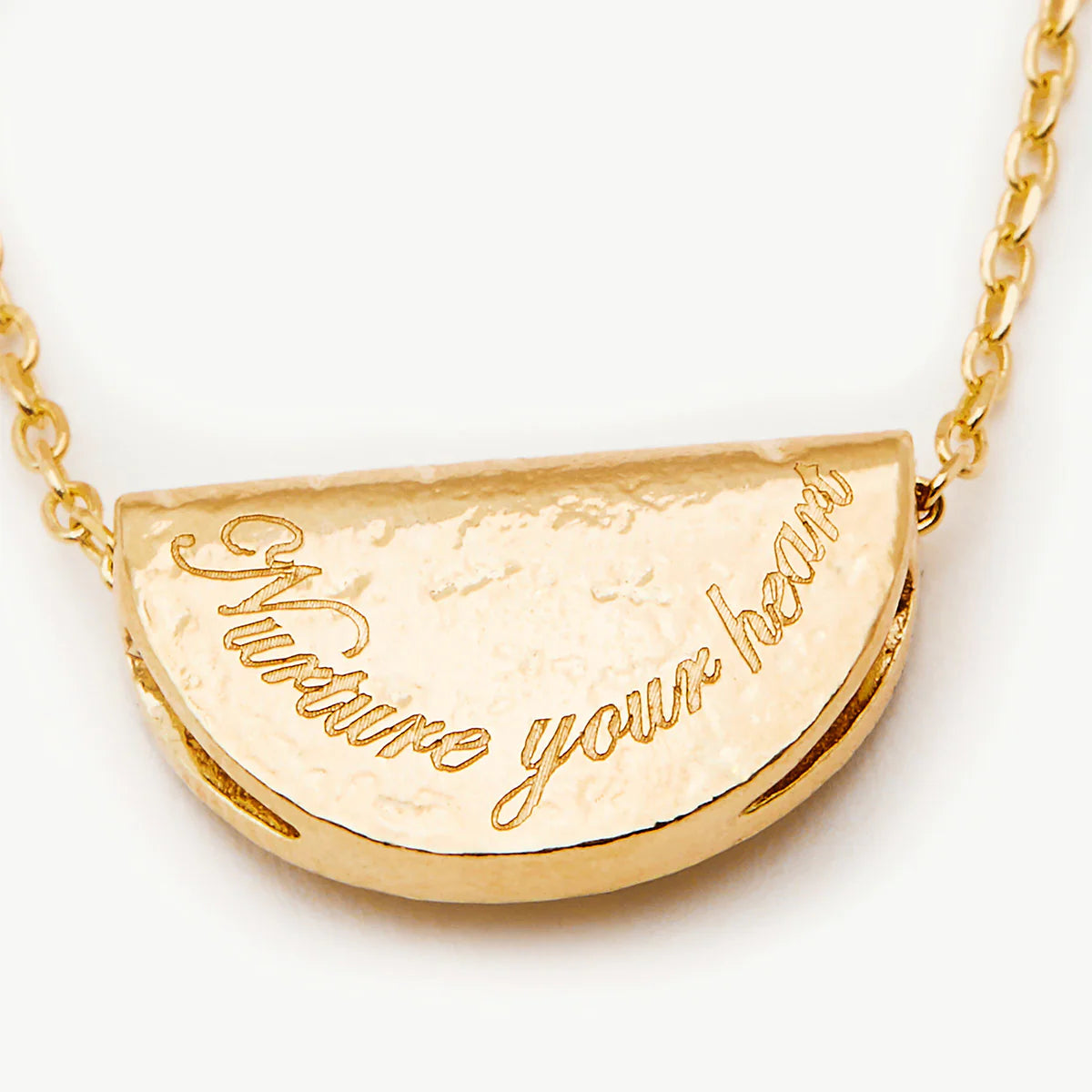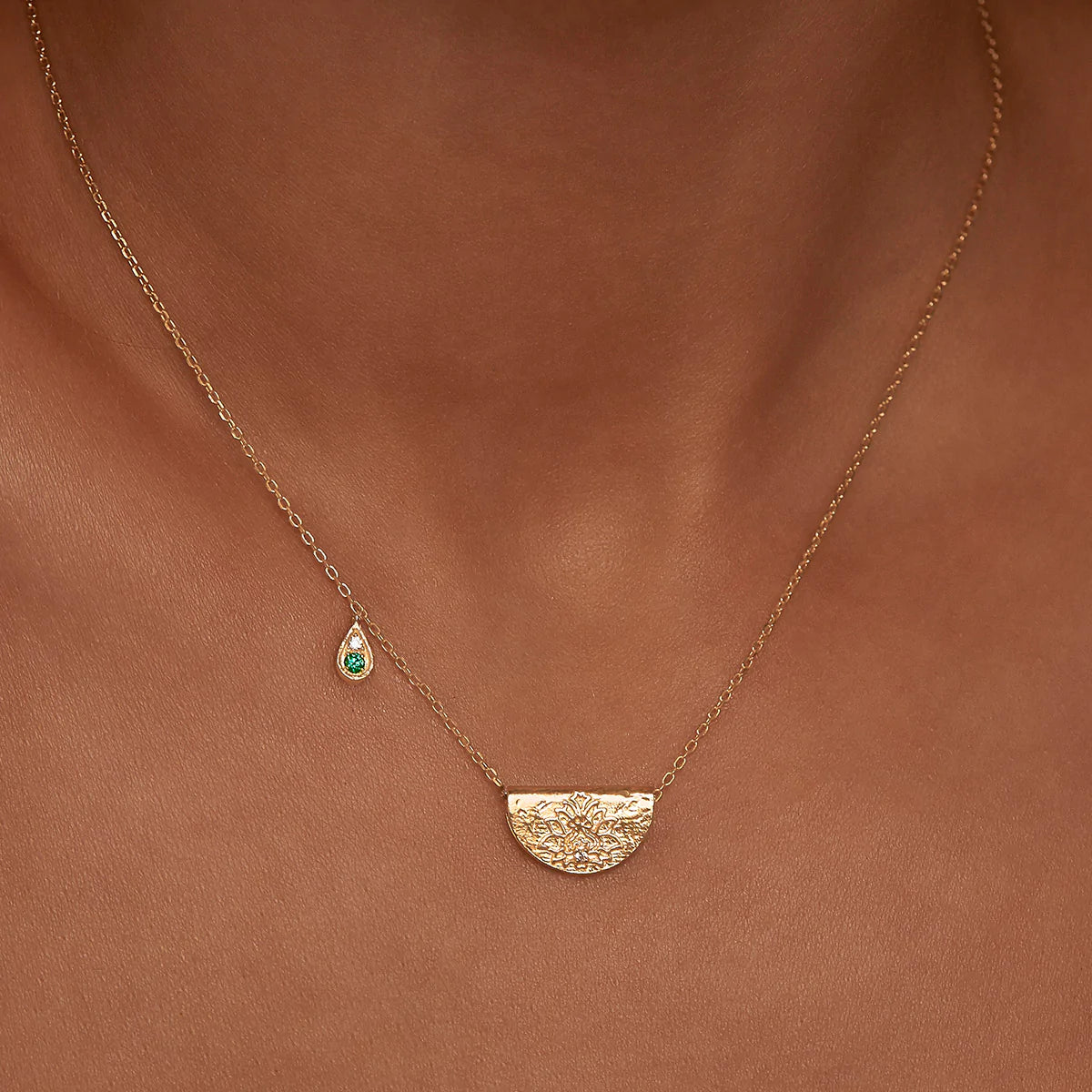 By Charlotte Gold Lotus Birthstone Necklace - May (Emerald)
Protect your heart with the Lotus Birthstone Necklace, a tribute to the person you were born to be. Symbolising new beginnings, allow the lotus flower to guide you on a path of purity and infinite potential. Wear this necklace as a reminder to embrace the virtues you were meant to share with the world.
Available in 18k gold vermeil. 
Birthstone Guide:
January: Garnet - "Love and be loved"
February: Amethyst - "Awaken your senses"
March: Aquamarine - "Calm your soul"
April: Topaz - "Shine brightly"
May: Emerald - "Nurture your heart"
June: Moonstone - "Love deeply"
July: Ruby - "Embrace your path"
August: Peridot - "Protect your heart"
September: Sapphire - "Live with devotion"
October: Pink Tourmaline - "Radiate your light"
November: Citrine - "Illuminate truth"
December: Turquoise - "Grow with grace"
Length: 18 inches, adjustable to 16 inches.
Battered texture on pendant.
Lotus pendant size: 15 x 9mm; set with a 1mm white Cubic Zirconia.
Tear drop pendant: 4 x 6mm; set with a white Cubic Zirconia and a birthstone.
Birthstone size: 2mm.
Comes with iconic pink By Charlotte box, 100% cotton pouch, meaning card, and care card.